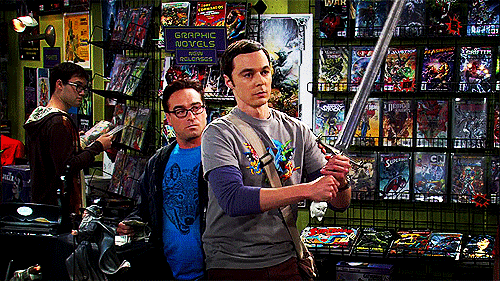 HAPPY NEW COMIC BOOK DAY BOYS AND GIRLS! LOTS OF NEW BOOKS ON THE SHELVES TODAY ALL OF WHICH CAN BE FOUND ON THE COMIXOLOGY APP AND AT YOUR LOCAL COMIC BOOK STORE! 
Doomsday Clock #9
The critically acclaimed series by master storytellers Geoff Johns and Gary Frank reaches its most shocking chapter yet when the DC Universe collides with its greatest threat: Dr. Manhattan. But nothing is hidden from Manhattan, and the secrets of the past, present and future will rock the very foundation of the DC Universe.
Young Justice #3
Young Justice is back, baby! Bendis and Gleason reunite all your favorites in one place! Robin (Tim Drake-the best Robin) and Amethyst (best Princess of Gemworld!) team with Wonder Girl, Jinny Hex and the new Teen Lantern (not even close to the best Green Lantern) to take back the mysterious Gemworld from the evil forces of dark Opal. Meanwhile, the reunited Impulse and Superboy have a lot of explaining to do. Also in this issue, find out where Connor Kent has been all this time. This is a big issue for Superboy fans!
Red Sonja #2
THE SHE-DEVIL WITH A SWORD IS QUEEN OF HYRKANIA! LONG MAY SHE REIGN! Dragan The Magnificent marches his massive Zamoran army to do battle with Sonja's puny Hyrkanian forces. Any other monarch would retreat in cowardly fear. But Sonja will rely on the lessons she learned at THE COURT OF THE KHITAI, and empty her nephew Kryon's BROTHERS OF MISFORTUNE… The epic ongoing continues, by MARK RUSSELL (The Flintstones, The Wonder Twins) and MIRKO COLAK (Conan).
The Walking Dead #189
'LINES ARE DRAWN': Chaos has come to The Commonwealth.
Domino Hotshots #1
BULLY, BRAWLER, MERCENARY, SPIES: THE MARVEL UNIVERSE'S HOTTEST TEAM IS HERE!
Domino and her pals Outlaw and Diamondback are caught between warring nations! And it'll take a whole new crew of international women of mystery to sort it out!
Featuring the titanic talents of Gail Simone (Birds of Prey) and David Baldeón (Spirits of Vengeance)! Rated T+
Star Wars Vader Dark Visions #1
WHO IS DARTH VADER? He has been many things: a SITH warrior, a commander, a destroyer. DARTH VADER is to many throughout the GALACTIC EMPIRE a symbol of fear and mysterious, otherworldly power. But there are some who have seen the DARK LORD in a different light. There are some corners of the galaxy so dark and desperate that even Vader can be a knight in shining armor. The first issue of a new STAR WARS limited series, writer Dennis Hopeless (CLOAK AND DAGGER, JEAN GREY) sheds new light on the many sides of the galaxy's greatest villain. Rated T
Uncanny X-Men #13
Cyclops and Wolverine have drawn together a new team of X-Men from the ashes of 'X-Men Disassembled,' and now they turn their eyes to setting their agenda. Cyclops has a list…a list of things the X-Men have to take care of…if it's the last thing they ever do. Rated T+
Check back next week for a fresh batch of new comic book day picks only on HipsterZOMBIEJoint.com!