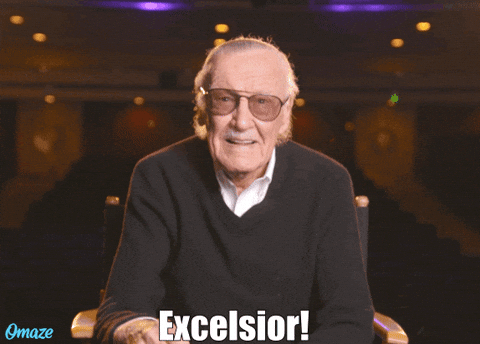 HAPPY NEW COMIC BOOK DAY BOYS AND GIRLS! LOTS OF NEW BOOKS ON THE SHELVES TODAY ALL OF WHICH CAN BE FOUND ON THE COMIXOLOGY APP AND AT YOUR LOCAL COMIC BOOK STORE!
Archie #700
A brand new era of ARCHIE begins in this landmark 700th issue of our flagship series! Join the new creative team of writer Nick Spencer (The Amazing Spider-Man) and artist Marguerite Sauvage (DC's Bombshells) as they take a trip to Riverdale and bring Archie, Betty & Veronica, Jughead, and the rest of the town along for a wild ride complete with new mysteries, new relationships, and much more!
Justice League Dark #5
Wonder Woman's magic act…banned! The DCU's magical community collectively freaks out and forbids Wonder Woman and the JL Dark team from meddling in magic anymore after the disastrous events of the 'Witching Hour' storyline. The team seeks refuge in the only place they can think of: Detective Chimp's inherited, magical realm of Myrra-but not everyone is happy to bow to the new Nightmaster! So how can things get worse for the sorcery super-team? One word: dragons!
Bettie Page #1
The brand-new Queen of England has mysteriously vanished, and British Intelligence needs a helping hand from the world's greatest model spy! Can Bettie the First find Elizabeth the Second before the news gets out and panics all of Great Britain? Are UFOs involved? David Avallone (Elvira: Mistress of the Dark) and Julius Ohta (Sherlock Holmes) show you all the stuff they cut out of the THE CROWN, as Bettie returns in THE PRINCESS AND THE PINUP!
Exorsisters #2
After a demonic domestic dispute, Cate and Kate Harrow are visited by their estranged mother, leading to revelations about how the sisters got dragged into the dark world of deals and devils.
Punisher #4
The chips are down and THE PUNISHER is boxed in!
But do his pursuers think that makes him more dangerous or less?
Nobody puts Frank in a corner! Parental Advisory
Be sure to check back next week for an all-new selection of new comic book picks only at HipsterZOMBIEJoint.com!