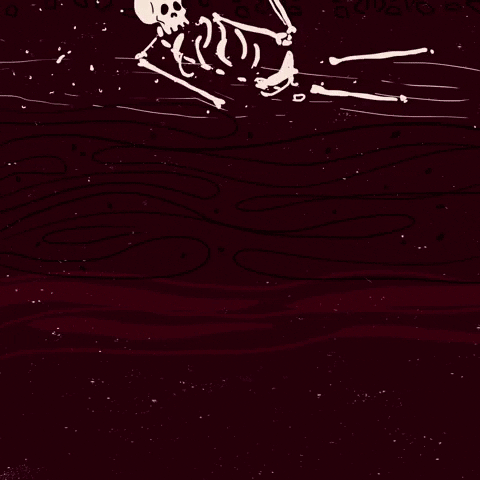 HAPPY NEW COMIC BOOK DAY BOYS AND GIRLS! LOTS OF NEW BOOKS ON THE SHELVES TODAY ALL OF WHICH CAN BE FOUND ON THE COMIXOLOGY APP AND AT YOUR LOCAL COMIC BOOK STORE!
AVENGERS HALLOWEEN SPECIAL #1
TRICK OR TREAT, TRUE BELIEVERS!
PLUS! Spooky stories starring the X-Men & Doctor Doom!
Epic thrills and ghastly horror awaits in these all-new twisted tales! Spanning the breadth of the Marvel Universe, through the macabre lens of a murderer's row of writers and artists assembled here, see your favorite heroes and villains as you've never seen them before!
Also including the Marvel Comics writing debut of Jay Baruchel (This is the End; Goon)!
WHAT IF? MAGIK #1
Before she was Magik, Illyana Rasputin was just a kid whom Limbo chewed up and spit out seven years older. So it's no surprise that, at 15, she wants nothing to do with the X-Men…nothing to do with the New Mutants…and nothing to do with her own powers. It's not even surprising that she runs away… but where – and who – she ends up? Well, that's something you've never seen before.
X-MEN BLACK: EMMA FROST #1
THE DIAMOND DIVA STRIKES BACK!
Before she was an X-Man, Emma Frost was White Queen of the Hellfire Club where she labored under the yolk of Sebastian Shaw, the Black King. Now she sets her sights on the club, determined to tear down the organization that wronged her…if she can convince the X-Men to help out. PLUS: Part 5 of X-MEN BLACK: APOCALYPSE!
HEROES IN CRISIS #2
Suspected of murder, [REDACTED] and [REDACTED] find themselves on the run from the super-hospital called Sanctuary -with each thinking the other one is the real killer! It's up to Batman to solve this heinous crime, but suspicion falls on him when Superman and Wonder Woman ponder just how much Sanctuary's A.I. is telling them. Meanwhile, [REDACTED] tries to make a shady deal to hide from the Trinity, while [REDACTED] searches out an old friend to help him out of this mess-and only gets deeper in trouble.
BATMAN AND THE MAXX ARKHAM DREAMS #2
Our surreal journey with Batman and Maxx continues into the deepest, darkest depths of Arkham! Maxx is locked in the most notorious asylum of them all and finds himself hopscotching one at a time through the secret spirit planes-"Outbacks"-of the most notorious villains in Batman's famed rogues gallery-this time featuring the master of mirth and mayhem, the JOKER!
First new The Maxx story in more than a decade!
STRANGER THINGS #2
Stuck in the mysterious Upside Down, Will Byers is cold, scared and starving. He uses his last bullet to temporarily drive away the Demogorgon. Drawing on lessons learned from D&D, Will hunts for food and supplies to prepare for whatever lies ahead. After discovering he can affect the lights in his family home, brief excitement turns to terror when he realizes he isn't the only one that wants to break through to the other side.
o Written by award-winning comics veteran Jody Houser (Faith, Orphan Black, Mother Panic).
o Based on Will's unseen journey during season 1 of hit Netflix show Stranger Things.
HEX WIVES #1
Intended for mature audiences
"The women are too powerful. They must be tamed."
For hundreds of years a war has been waged between a coven of perpetually reincarnating witches and the all-male conspiracy known as the Architects. After the death of the lead Architect in 2005 it seemed the witches had finally defeated their foes.
Now, 13 years later, waking up in a perfect cookie cutter home at the end of a cul-de-sac in a sunny corner of suburbia, Isadora has no recollection of her past life as the leader of a witch coven, nor her soulmate Nadiya, let alone the centuries-old war she has waged in defense of the soul of America…
Be sure to check back next week for an all-new selection of new comic book picks only at HipsterZOMBIEJoint.com!