This Superman related Role Call thing is starting to become a trend (this being the third one related to Supes in a row) however whereas the last two were for two exciting new roles (Role Call #41 was for the Supergirl film & Role Call #42 was for Lois Lane on CW) this one is to replace a big void.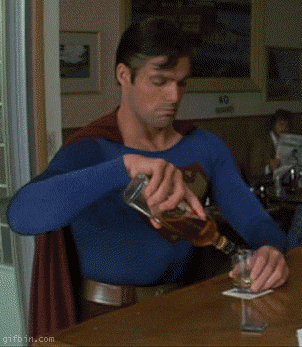 Everyone from Deadline to the Hollywood Reporter broke the story yesterday that DC Film's Henry Cavill had either walked away or asked to step down from being Superman. The actor has been given a raw deal ever since he joined the DC Cinematic Universe. Whether it be poor material to work with or studio heads just not knowing what to do with the character. Despite all of that, Cavill gave fans a captivating and refreshing take on the Man of Steel. Now it appears we have to find another. This is who we would pick for the next Superman…
John Krasinki
Krasinki started out as a dorky comedic actor that transformed himself into an action star thanks to his roles in 13 Hours and Jack Ryan. His name has been associated with Captain America and Batman. He has the boy scout look to be a great Clark Kent/Superman.
Richard Madden
Game of Thrones star, Richard Madden, has the Superman look! Looking like a cross between Henry Cavill and Christopher Reeve, Madden would be excellent as the new Man of Steel.
Armie Hammer
Once upon a time, Hammer was cast and fitted to be Batman in the George Miller Justice League Mortal film that never happened. As fate would have it, Hammer would team up with Henry Cavill in the criminally underrated Man From Uncle film. Hammer has the size and stature to be a very imposing Man of Steel.
There you have it! Those are our picks to be the next Superman. Agree? Disagree? Let us know in the comments. Stay tuned for future role calls only on HipsterZOMBIEJoint.com.
We promise next Role Call will not be Superman related….