People love these Conjuring movies! The Nun debuted to 58.3 million dollar opening weekend! Globally it took in 133 million! People haven't been this amped for a Nun film since Sister Act!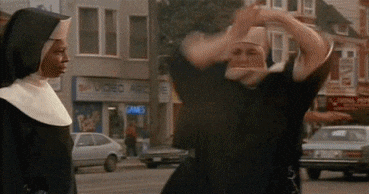 The Nun is the second entity to get its own spin-off film next to the demonic doll, Annabelle.
Directed by Corin Hardy, The Nun, set in 1952, tells the story of a novice nun (Taissa Farmiga) and a Catholic priest (Demian Bichir) who are dispatched to investigate the mysterious suicide of a nun at a monastery in Romania. The film drew lukewarm reviews, and an even worse C CinemaScore, but it didn't seem to matter.
"We knew going into the weekend that The Nun was looking very good, but we couldn't have predicted this level of success," says Jeff Goldstein, distribution chief for Warners.
Warner Bros has surprisingly owned the summer box office with The MEG, Crazy Rich Asians, and now The Nun.
What do you think? Did you see The Nun? Let us know in the comments!