It looks like "The Mouse" might be suffering a major defeat at the hands of Comcast!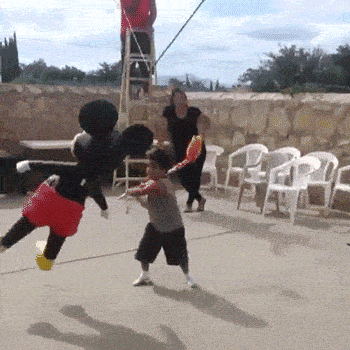 Disney who looked like the clear favorite to buy 21st Century Fox has been outbid with a cash bid from the rival, Comcast. Comcast has presented Fox with an all-cash offer at $35 per share for a total of $65 billion, which beats out Disney's stock-based $52.4 billion deal. 21st Century Fox has already moved forward on a deal with Disney, but Comcast is aiming to change the minds of Fox's board members. From the letter sent to Fox's board by Brian Roberts, Comcast CEO.
So, we were disappointed when 21CF decided to enter into a transaction with The Walt Disney Company, even though we had offered a meaningfully higher price. We have reviewed the publicly available terms of the proposed Disney transaction, as well as the joint proxy statement/prospectus filed with the SEC describing the reasons for the 21CF Board of Directors' decision. 

In light of yesterday's decision in the AT&T/Time Warner case, the limited time prior to your shareholders' meeting, and our strong continued interest, we are pleased to present a new, all-cash proposal that fully addresses the Board's stated concerns with our prior proposal. 

Our new proposal offers 21CF shareholders $35.00 per share in cash and 100% of the shares of New Fox after giving effect to its proposed spinoff, providing superior and more certain value as compared to Disney's all-stock offer.
If Comcast is able to lock up a deal with FOX, all of the movies and rights to Marvel Comic Book characters such as Fantastic Four and The X-Men will become properties of Comcast. The pressure now no Bob Iger and Disney to step up to the plate if they want to win FOX. But as of right now Comcast has the upper hand on the Mouse.