The mega-corporations are merging. Sadly the consumers may suffer more than benefit from it.  AT&T and Time Warner have merged despite the federal court trying to make sure it didn't happen.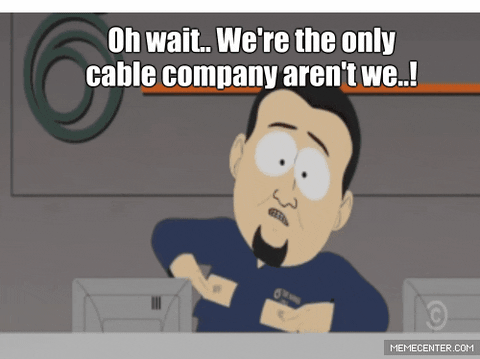 Per The NY Times:
A federal judge on Tuesday approved the blockbuster merger between AT&T and Time Warner, rebuffing the government's effort to stop the $85.4 billion deal, in a decision that is expected to unleash a wave of corporate takeovers.
The judge, Richard J. Leon of United States District Court in Washington, said the Justice Department had not proved that the telecom company's acquisition of Time Warner would lead to fewer choices for consumers and higher prices for television and internet services.
The merger would create a media and telecommunications powerhouse, reshaping the landscape of those industries. The combined company would have a library that includes HBO's hit "Game of Thrones" and channels like CNN, along with vast distribution reach through wireless and satellite television services across the country.
Media executives increasingly say content creation and distribution must be married to survive against technology companies like Amazon and Netflix. Those companies started producing their own shows in just the last several years. But they now spend billions of dollars a year on original programming, and users can stream the video on apps in homes and on mobile devices, putting pressure on traditional media businesses.
This now sets that stage for the possible merging of Comcast/FOX or Disney/FOX.